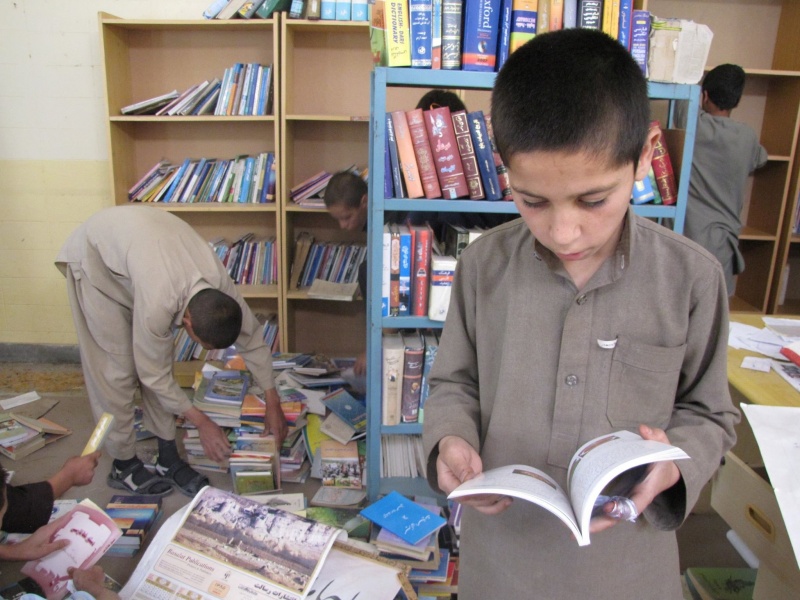 ACKU is a beacon of hope in Kabul
Here, you will read about the Afghanistan Centre at Kabul University's (ACKU) activities and events over the past year. We know that you will be inspired by all that the staff has achieved over the past 12 months. We hope that you will lend your support to ensure ACKU can continue to rebuild Afghanistan, one book at a time.
ACKU's mission -- sharing information for nation-building -- is being fulfilled every day by its users. The more than 500 students who come to classes or use the Reading Room daily know that the information they are learning or seek allows them to connect with others and understand the world at large.
Researchers regularly use ACKU's archives for information about the history and culture of Afghanistan, and know that their final publications help all of us better understand Afghanistan and develop ways to help it flourish. Organizational leaders hold events and exhibits at ACKU and know that ACKU provides not only a state-of-the-art and aesthetically pleasing locale but also a resolutely Afghan one that echoes traditional architecture and layout.
When ACKU moved to its new facility three and a half years ago, we hoped that it would become the leading resource center for information about Afghanistan. These aspirations have been met very quickly, and have been recognized in particular by the United States Library of Congress this year:
- On October 27, Founder Nancy Hatch Dupree accepted a prestigious honor from the United States Library of Congress Literacy Awards Program on behalf of ACKU's Box Library Extension (ABLE) project for best practices in literacy promotion. (See more here.)
- On September 21, 2016, Executive Director Abdul Waheed Wafa received a copy of digitized holdings of the Library of Congress relating to the culture and history of Afghanistan in recognition of the importance of ACKU's online database for researchers around the world. (See more here.)
None of this should be a surprise to anyone who knows Nancy and Waheed. Both are indefatigable advocates of the power of knowledge to transform people and society. And ACKU does just that.
Please Support ACKU to help Rebuild Afghanistan, One Book at a Time.